Recently STOCKO was added to Sensible Micro's authorized line of suppliers. Sensible Micro has the distinct honor of being the exclusive North American distributor of STOCKO connector systems, including 2.5mm and 1.27mm direct connect systems, custom design solutions, crimp contacts, solderless terminals, stamping parts, and termination technology.
This addition means North American buyers and engineers in the domestic appliance, heating system, automotive, and LED lighting industries now have a dependable and trusted distributor of the STOCKO line of products in Sensible Micro.
STOCKO Flat Wire Connector Systems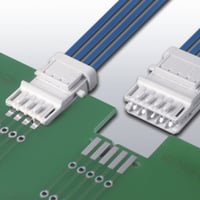 STOCKO specializes in flat wire connector systems, the perfect solution for saving space on printed circuit boards and providing multiple contacts into one direct-connect system. Flat wire connector systems are taking over as the standard connector system over previous iterations of round wire connector systems. In the automotive industry alone, the industry is expected to grow by 7.7% in the next five years, according to SourceToday.
Flat wire connectors have several advantages over traditional round wire connectors that make them the sensible choice for engineers, including:
Increased flexibility to match designs of appliance doors, drawers, and rotating arms without sustaining damage or wear.
Use a parallel conductor orientation to prevent wire loosening and malfunctions.
Decreased weight for more streamlined devices and appliances.
Reduced skewing effects for ideal use in motors and rotating parts.
Increased voltage carrying capacity.
Consistent electrical qualities throughout the length of the cable.
Increased ease of handling for design and installation.
Browse the complete STOCKO connector system catalog available through Sensible Micro.
STOCKO Crimp Contacts, Solderless Terminals, & Wire Terminators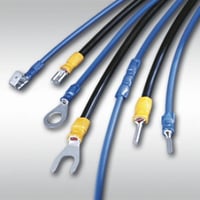 STOCKO provides industries with the highest quality crimp contacts on the market. These solderless terminals are designed to be air and gas-tight to prevent corrosion and increase the life-span of electronics. Because these terminals do not require soldering, the contact joints are mechanically stronger, more secure, and will never be cold soldered.
With crimp contacts and solderless terminals, installation is quicker and requires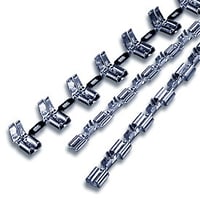 no specialized skills or tools. These terminals are especially useful in electronic devices, computing, and network cabling industries. Other advantages of crimp contacts and solderless terminals include:
More cost-effective for buyers.
Quicker to replicate in large-scale production runs.
Safer for the environment and technicians.
Replaces the need for high-heat applications.
Prevents the release of toxic soldering fumes.
Browse the complete brochure of STOCKO crimp contacts and solderless terminals available through Sensible Micro.
STOCKO Just Makes Sense
STOCKO has been a leading manufacturer of quality connectors and contacts in Europe for over 120 years. Now, with Sensible Micro's exclusive partnership, North American OEM and EMS companies can also tap into the excellence of STOCKO products through custom scheduling and stocking packages.
As with all of the Sensible Micro inventory, STOCKO products are kept in a temperature-controlled warehouse with an on-site component inspection laboratory to ensure the highest standards of quality control.
Subscribe to our blog today to stay on top of new authorized line additions.